SoBeing

The Simplicity of Being

3 Step for Change
Decide what you want... Let go of what stops you getting it... and be grateful for what you do have

Releasing & Letting Go of the things holding you back. Ridding yourself of fears, worries, anxieties and doubts. Banishing negative self-talk and all the things that are blocking your path to Health, Happiness and Abundance.
Gratitude, "The emotion that puts things in motion." Appreciating the good in your life. Celebrating the successes you do have. And building more to be Grateful for. Maximising the Now, becoming the Advancing Person.

Creating a future you are drawn towards. Supercharging your life. Living a life more aligned with who you really are. This is You designing the future you want. Focusing your Clear Mental Image (CMI), setting your Reticular Activation System (RSA) and becoming the Conscious Architect of Your Future.
Releasing & Letting Go...
Banish Fears, Worries, Doubts and more. They don't help you, they hold you back and stop you from achieving more of the life you desire.
This is the big things... and the day to day things. The Limiting Beliefs you've carried around with you for years... and the smaller stuff like losing those last few pounds, or making time to exercise again, to self doubt and money worries. None of that helps you be a better you.
Releasing & Letting Go of the things you worry about and that limit you, makes space for you to build and create a more abundant future for you and those around you.
Step #1 is moving on from the past, so you can Appreciate and Maximise the Now and start creating your Future Fantastic.
Being Grateful & Enjoying the Right Now!
The benefits of starting your day with the feelings of Abundance & Gratitude are scientifically PROVEN.
Gratitude is the Emotion that Puts Things in Motion! The more you are grateful, the more you have to be grateful for, and so it builds...
You, Maximising Right Now, recognising, celebrating and enjoying where you are, what you do have and who you share your time with. With your Reticular Activation System (RSA) focused on what you want more of... your Eyes wide Open to Opportunities, the Impression of Increase oozing from your very being.
This is You with more Gratitude, the Advancing Person of Increase.
Consciously Creating a Future Fantastic
Welcoming untold wonder into your life... Consciously Creating more of the Life you want to experience.
It's Your Future... What Do You Want?
What Things do you want more of in your life?
Who do you want to spend more time with… what kind of people?
What Places do you want to spend more of your time?
What Activities do you want to spend more of your time doing?
Once You've Let Go, with Deep Gratitude in Your Heart and Started Building a Bigger, Brighter Future... Life Changes!
You can have more time with the People you want to spend time with, in the Places you want to be, doing the Activities you love, having more of the Things you want more of in your life, following this Simple 3 Step protocol that gets results! 
Manifest Your Perfect Reality. Create Your Perfect Health and Body. Making Your Resolutions and Desires Reality... Effortlessly Achieving Your Goals, Living a More Aligned and Purposeful Life.
Release the Emotional Blocks Holding You back. Let Go of the Limiting Beliefs Blocking Your Path to Happiness and Abundance
with an Attitude of Gratitude
Flood Your Body with Feelings of Gratitude. Start Maximising the Now, Enjoying More of Life... Becoming the Advancing Person
Consciously Creating Futures
Create a Future You are Drawn Towards. Start Living a More Aligned, Passion Driven Life. Become the Conscious Architect of Your Future
Using Proven Modalities for Change
Hypnosis is the short-cut to a better you, bypassing the critical-thinking part of your brain, introducing new concepts, bringing out hidden talents, new ideas, and increasing your abilities.
Create the Future You Desire
Improve Concentration & Mental Alertness
Maximising Opportunities
Neuro-Linguistic Programming
NLP gives you a practical toolset for self-improvement. Changing the way that you think, view past events and approach life. Take control of your own internal programming and make it work for you.
Letting Go of Bad Habits
Gain Deeper Control of Your Emotions
Unleash Your Full Potential
Meditation & Guided Visualisation
Meditation is scientifically proven to reduce stress, improve concentration, promote a healthy lifestyle, increase your sense of well-being, self-awareness, happiness and even slow down ageing.
Open Your Eyes to Opportunity
Gain Clarity, Focus & Lucidity of Mind
Enhance Your Relationships
Gain a Heightened Awareness and More Control with the Short-Cut to Becoming a Better You
Hypnosis:
Bypassing the Critical Thinking
Hypnotic is a powerful modality for interventions to make rapid lasting change. And you'll learn an amazing set of simple, yet effective Self-Hypnosis techniques to Consciously Create Change Yourself.
Hypnosis is a way to gain more control over your emotions, thoughts and behaviours. It's a way to bypass your limiting beliefs and the short cut to becoming a better you. Cutting straight through the 'mental chatter' to your subconscious and effortlessly reprogramming your mind toward the life you desire.
Going deep into your subconscious, cutting through the 'mental chatter', letting go of limiting beliefs, revealing hidden talents, new ideas and increasing abilities that you didn't have access to before. Effortlessly reprogramming your mind for more health, wealth and happiness.
The proven results of hypnosis speak for themselves and are used by: Successful Entrepreneurs, Hollywood Celebrities, Professional Athletes, Musicians, the list just goes on and on. With over 2o years of creating positive breakthroughs and life transformations in peoples lives, I'm here to ensure you experience huge shifts in your life too.
NLP is like the Owners Manual for YOUR Brain that you never got given at birth.
NLP: Get What You Want, When You Want
NLP (Neuro-Linguistic Programming) is a set of communication skills and techniques… it's a way of taking control of your own internal programming. If you have fears that control you or limiting beliefs that hold you back… You don't have to accept them.
NLP is the fastest way to change behaviours, habits and more. And with these tool-kits of step by step NLP techniques and skills, you will move forward and achieve results you never dreamed of. 
Behaviours: Instantly change behaviours and habits that hold you back
Emotions: Don't let them rule you, gain deeper control and master your emotions
Relationships: Enhance your relationships with family, friends and colleagues
Problems: Overcome difficulties, gain clarity & focus, and make better decisions
Motivation & Confidence : Motivate yourself and boost your confidence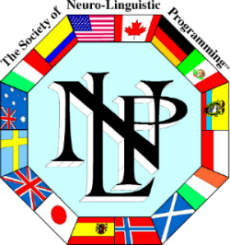 Gain a Heightened Awareness and More Control with the Short-Cut to Becoming a Better You
Visualisation & Meditation for WellBeing
Go Deep with Guided Meditations and Visualisations Processes. Creating mental clarity and stillness, bringing your mind, body and spirit into balance. Maximising the breakthroughs and benefits you experience.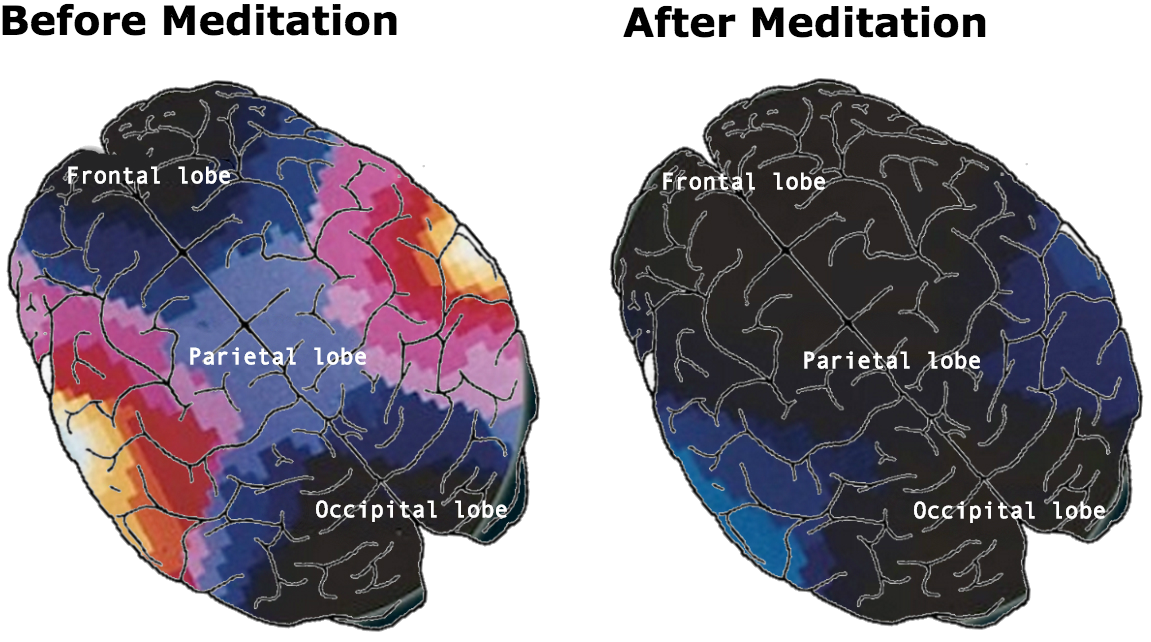 You don't have to be an expert at reading ECG scans to SEE the difference between the before and after images of meditation here.
Your Brain Waves Change When You Meditate!
The effects of meditation on your body and the changes that happen in your brain have been scientifically proven. They have been utilized for centuries, by many cultures... long before science was the mainstream.
"John I really feel that with the process you have designed here you have come up with such an effective syntax, for re wiring the brain and creating a shift in thought, state, and ultimately in the behaviour that results from that shift.."

Daniel B
"Your sessions were amazing. What I can tell you is that your sessions changed something inside me. I don't behave in the same way anymore. I am much more confident, and see problems in a completely different way. Thank you! a lot!"

Teresa S
"I was struck by the level of expertise and in-depth knowledge of NLP that John has as he effortlessly carries out interventions and is a master of the use of language and the NLP toolbox to effect change."

Rose E
"I have been very busy and productive.. I am now further now in my business within a pace of 2 days than it was in a week all thanks to your strategy and motivational works.  I will continue to follow all your techniques as they are so beneficial."

Chris C
Join Me: The SoBeing Podcast
A hypnotic journey of change… SoBeing is a Holistic 3 Step Approach to transformation. Powered by Neuro-Linguistic Programming (NLP), Hypnosis and Guided Visualisations, a simple 3 step process:
Releasing & Letting Go
Gratitude & Right Now
Creating & Making Manifest
"Success Comes From Being, Not Doing"