One-to-One Private

Change Sessions
Change doesn't have to be slow... in fact I believe change has to happen FAST.

How quickly do people 'learn' to be afraid of something and install a phobia into their mental operating system? Change happens FAST and Positive Change can too.
Anxiety and Worry
Fears and Phobias
Self-Esteem Issues
Jealousy and Anger
Lack Mentality
Insecurities and more
Procrastination
Creativity
Clarity and Focus
Self Image
Positive Habits
Goal Setting
Motivation
Confidence
Make Instant & Lasting Changes in Your Life with NLP
All from the Comfort of Your Home
NLP is like the Owners Manual for YOUR Brain that you never got given at birth.
NLP (Neuro-Linguistic Programming) is a set of communication skills and techniques… it's a way of taking control of your own internal programming. If you have fears that control you or limiting beliefs that hold you back… You don't have to accept them.
NLP is the fastest way to change behaviours, habits and more. And with these tool-kits of step by step NLP techniques and skills, you will move forward and achieve results you never dreamed of.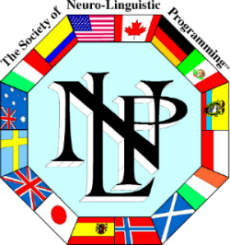 Behaviours: Instantly change behaviours and habits that hold you back
Emotions: Don't let them rule you, gain deeper control and master your emotions
Relationships: Enhance your relationships with family, friends and colleagues
Problems: Overcome difficulties, gain clarity & focus, and make better decisions
Motivation & Confidence : Motivate yourself and boost your confidence
Imagine sitting comfortably in your home, feeling more relaxed and focused than you would in a therapy room… without having to travel anywhere.
It's over 10 years since I stopped working in an office as a Hypnotherapist and started using Video calls to work with people anywhere in the world.
We can talk from miles away and it will be like I am in the room with you. I can see you and tailor your session directly to your needs to GUARANTEE Your Success.
"I worked with a client during her lunch break, on her iPhone for less than 30 minutes... phobia gone! It's now over a year later and her life has changed dramatically because of it."
Change happens FAST. Inquire about a Personal one-to-one session and Become the Change You Want.

"The greatest fear in the world is of the opinions of others. And the moment you are unafraid of the crowd you are no longer a sheep, you become a lion. A great roar arises in your heart, the roar of freedom." Osho.
"I now look forward to other opportunities where I can speak in public. Thank you for working with me and helping me make this difference in my life"

Marty D.
"I have been very busy and productive.. I am now further now in my business within a pace of 2 days than it was in a week all thanks to your strategy and motivational works.  I will continue to follow all your techniques as they are so beneficial."

Chris C.
"It just makes me smile when I think of it, I don't have any fear… I'm impressed you fixed that in 18 minutes! That's very good"

Tansie N.
"In all my time working with people and helping them make personal breakthroughs I had never seen anything work as fast as John can."

The Renegade Pharmacist Niraj Naik